7 Tips To Gain Weight Fast
Tips To Gain Weight Fast
Obesity is a global epidemic, but underweight people are also a significant public health problem. Often, poor diet or an underlying health condition, low weight affects women more than men.
If you don't weigh enough, it can lead to nutritional deficiencies and chronic fatigue. There are several health risks related to being underweight, including hair loss, dry skin, fertility problems, and poor dental hygiene. In severe cases, underweight people may have weakened immune systems or develop osteoporosis. Similar to obesity, low weight increases the risk of mortality.
To gain weight quickly and healthily, you need to eat more calories than your body burns, ideally from nutrient-rich foods. Not all calories are created equal, and some foods are more nutritious than others.
Increase your caloric intake during snacking by adding b12 patches, almond butter, peanuts, or sliced cashew nuts.
Get some healthy foods to gain weight
Everyone must eat nutrient-rich foods, whether they are underweight, overweight, or heavy. variety of nutritious foods in your diet, including protein, fruits, vegetables, grains, and dairy products, to ensure optimal nutrition
The standard recommended number of daily calories for weight management is 2,000 days. Typically, if you are underweight, you want to eat an extra 500 calories a day. To do this, you can have extra meals or increase the size of the meals you usually eat. If you don't have a big appetite, you will likely benefit from small snacks throughout the day. If you don't have enough time to prepare additional snacks, you can increase the serving size of your already eating meals.
Reaching for a basket of salty potato chips or sugary ice cream seems like an easy solution. These foods contain a significant number of calories and have no nutritional value. Foods laden with sugar and salt not only make you feel sluggish and bloated. If you consume too much of these foods, you also risk developing cardiovascular disease and type 2 diabetes. Start with a healthy diet to gain weight. Follow the tips below to eat more nutritious and nutrient-rich foods.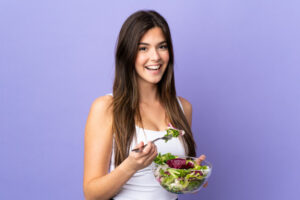 #1. Have an Extra Slice Of Whole-Wheat Toast With Peanut Butter For Breakfast
Start your day with a hearty breakfast and enjoy an extra slice or two of whole-wheat toast with peanut butter, high in calories, high in overweight, and protein. Two tablespoonsful of peanut butter have about 200 calories. opt for natural peanut butter brands over options that have added sugar. Almond butter and other nut and seed butter are also healthy weight gain options because they are high in protein and high in healthy fats. Whole grains are an essential source of fiber. Choose a whole grain bread with at least 100 calories per slice. When bread contains nuts and seeds, it generally has more calories and healthy fats per serving.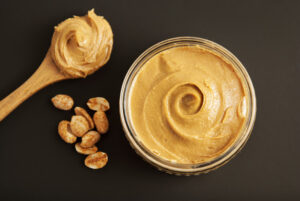 #2. Drink Entire Milk, 100% Fruit Juice, Or Vegetable Juice
Wash your nut butter toast with a glass of whole milk to add protein, calcium, and vitamin D. If you don't like or don't want cow's milk, opt for a nut-based milk alternative. It has fewer calories, but it should still be fortified with calcium and vitamin D, which are essential nutrients as you gain weight.
Throughout the day, choose 100% fruit and vegetable juices that contain additives like sugar. Read the nutritional information carefully to make sure you consume natural ingredients that you can easily pronounce – the fewer ingredients listed, the better.
Sugary sodas can be tempting, and while they are high in calories, they have nothing to add nutritionally. They are loaded with added sugar, which has been linked to an increased risk of chronic disease. sixteen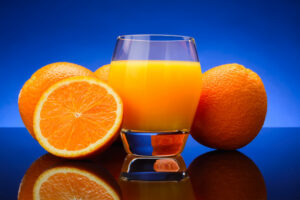 #3. Add Additional Cheese to An Omelet and Use An Additional Egg
Omelets are usually made with two or three eggs, some cheese, and various ingredients, so they are already energy-dense. Add extra calories by adding a little more cheese and an extra egg to your omelet. But leave room for healthy veggies like spinach, bell peppers, onions, or maybe mushrooms and tomatoes.
This adds extra calories and monounsaturated fat. You can also add a dash of whole milk or half and a half to the egg mixture for even more calories and creaminess. Try a slice of whole wheat bread with avocado for a healthy quantity of solid fat.
Also Read: 8 Ways To Lose Weight Fast At Home In 10 Days
#4. Top Your Avocado Bread with an Egg
Avocados are widely known as a superfood because they are loaded with healthy fats and fibers and are a great protein source. They are excellent options for a weight gain diet. Have your avocado toast with a fried egg or poached egg for a double dose of protein and extra calories.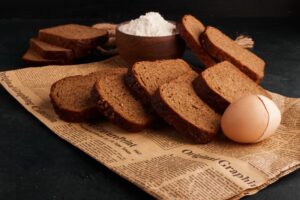 #5. Cut an Apple into Slices and Serve with Nut Butter
Many people do not eat enough fruits and vegetables, and although they have fewer calories, you should not give them up, as they are also an essential part of a balanced diet. Increase your caloric intake during snacking by adding almond butter, peanuts, or sliced ​​cashew nuts. You get a lot of nutrients along with your calories to gain weight.
#6. Add Chopped Nuts, Oatmeal, Fruit, And Honey to Yogurt
Enhance your Greek yogurt with a generous helping of walnuts, almonds, or walnuts, as well as oatmeal or muesli and your favorite dried fruits. Add a tablespoon of honey and enjoy a delicious and healthy snack or dessert.
#7. Bring A Bag of Trail Mix for A Convenient Snack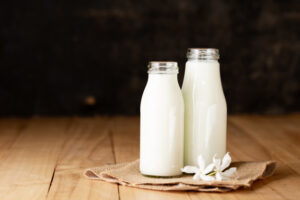 Trail Mix is ​​a mix of nuts, seeds, granola, and dried fruit. You can buy Trail Mix at grocery stores or make it yourself Store your trails in a plastic bag or container and take them with you when you go out for a snack during your weight gain diet throughout the day.