Everything You Need To Know About The Midi-Flick Haircut Trend
Source: MillaF/Shutterstock.com
Midi-Flick Haircut
The midi-flick is a trendy haircut that plays on the traditional mid-length cut that is styled to be voluminous and swept slightly outward. This look has gained attention on TikTok, where people share their tips and look for the perfect midi-flick. This look is often associated with the "coastal grandmother aesthetic," a coin popularized on TikTok, which encompasses the vibe of an older woman with money who wears a kind of Nantucket look without bordering into "preppy." The midi-flick also incorporates a wispy, full style reminiscent of '90s blowouts. Using the right professional hair styling products will help you achieve this chic look. If this hairstyle sounds interesting to you, read on to learn more about this trendy look.
The Cut Is Choppy
To achieve the right midi-flick look, the cut will need to be choppy, which adds texture and creates wisps when styled. A choppy haircut can look good on many hair types, but it often creates the softest look with hair that is medium to coarse. Hair with a natural curl will also hold the style a bit better as it has some natural movement. Very straight hair may not be able to hold the blowout style as well.
Ask Your Stylist for the Right Length
The "midi" part of the midi-flick refers to the length of the haircut — mid-length. This means the hair will fall somewhere between your shoulders and your collarbone. You can create a similar look with longer hair, but it will appear to be more of a traditional blowout.
Learn How to Create Volume
The other half of the midi-flick — the "flick" — refers to the way this haircut is styled. If you're going to truly master the midi-flick, you need not only the right cut but the right tools to style it. Creating volume is important to capturing the flowing, thick waves. Find the right professional hair styling products to use after you've gotten out of the shower. Volume spray or foam, texture spray and other thickening agents can be applied to wet hair before styling to help with this look.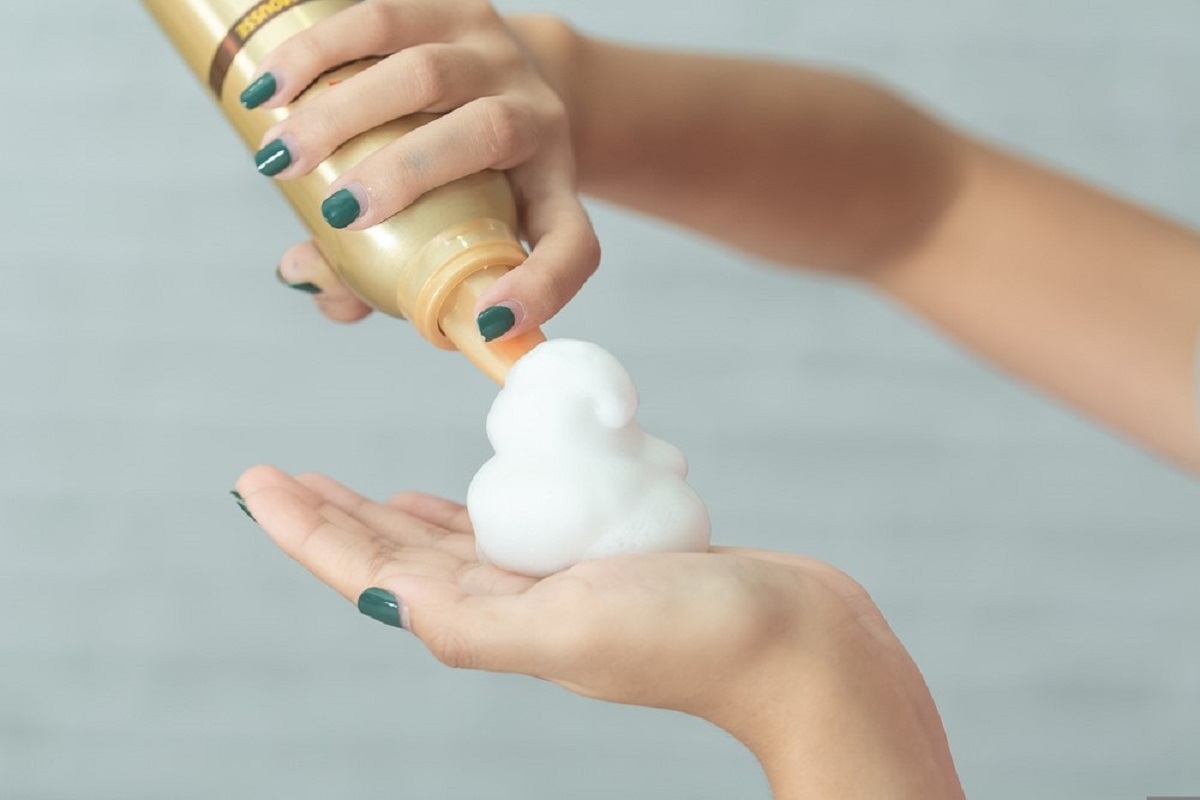 Source: Zyn Chakrapong/Shutterstock.com
Use a Mousse for Styling
Thickening mousse is an excellent product to use when trying to accomplish the midi-flick. This product will help add volume and texture to your hair, which will make it easier to control when blow drying with a round brush. You still want the hair to look bouncy and smooth, so avoid using any product that is too heavy, as it can cause the style to look stiffer.
Create the 'Sweeping' Look with a Round Brush
Once you've got the right length and the proper hair products, it's time to break out the round brush. Learning how to properly dry your hair with a round brush can be difficult, so don't get frustrated if it takes a bit of practice to get this look down. With the midi-flick, you want the hair to kind of, well, flick outward and then curl in on itself on longer strands. To achieve this, you'll want to move your round brush from your root to the tip while following it with the hair dryer close but not touching your hair. You will want to curl the brush under and over the hair several times to get the right bend. The goal is to bend the hair outward without curling it completely. This, combined with the layers of the cut, will create delicate, sweeping wisps.
If you have difficulty with controlling a round brush properly, you can try a hair dryer brush. These tools blow dry your hair while also acting as a brush, which can make it much easier to style the sections in the correct way. But, be sure to dry sections of one to two inches at a time, staggering the wisps for a wind-swept finish.
Always Use a Heat Protectant
Because this look involves a good deal of styling, you should always protect your hair from heat tools by using a heat-protectant product. This will help your hair retain moisture, staying shiny and healthy. Avoid adding product directly to your brush as it may cause your hair to become oily.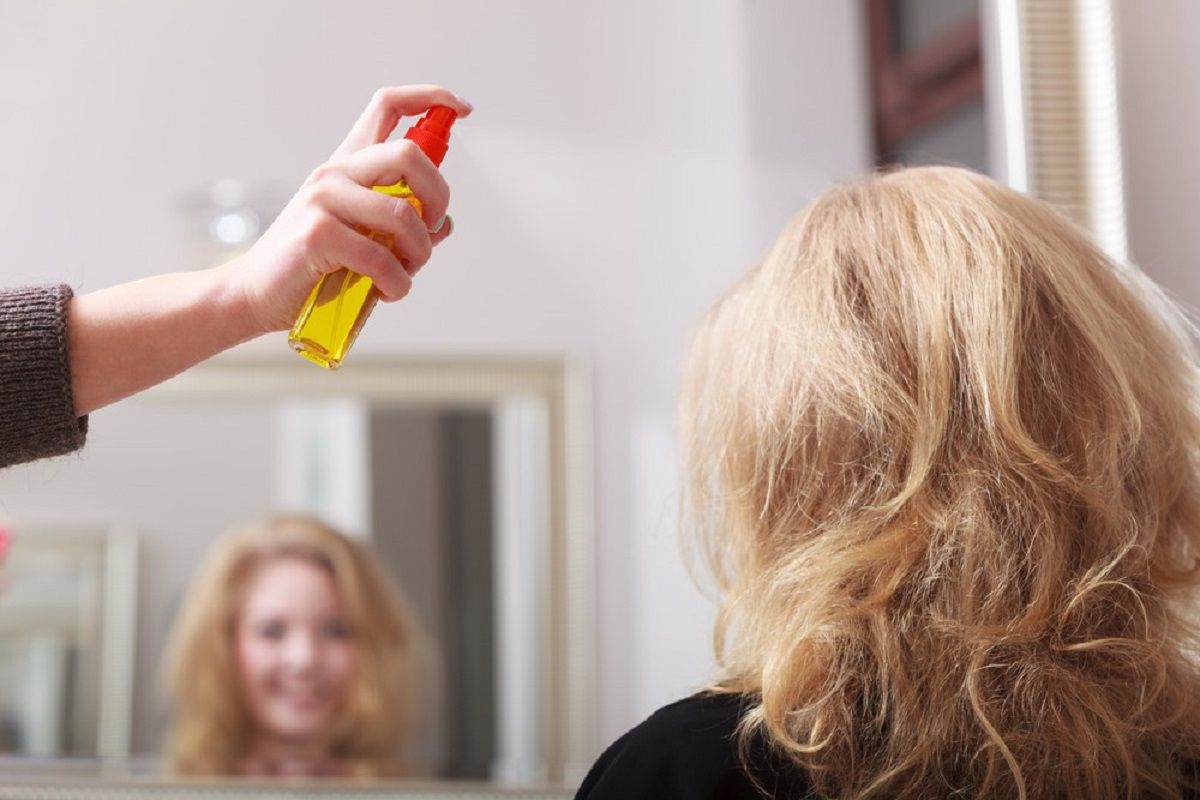 Source: Voyagerix/Shutterstock.com
Finish with a Light Hairspray to Hold the Look
Once you've dried your hair with a round brush, achieving those gorgeous wisps, keep the look together with salon hairspray. Getting professional-grade hairspray helps the style stay and keeps your hair looking shiny and bouncy.
Harness Your Inner Glam with the Midi-Flick
Now that you know the secrets to that perfect chic midi-flick look, it's time to try it out for yourself. Be sure that your hair is the right length and practice your blow-drying technique to help master this trendy look. You can test out different hair products to find the right combination of things for you, but once you've mastered the flick, you'll want to sport this hairstyle everywhere you go — and you're sure to be turning heads.